Learn How to Use AI Video Tools to Elevate Your Content
Friday, November 3rd @ 12:00 PM EST | Featuring Jacob Shireman
This week's topic is "Learn How to Use AI Video Tools to Elevate Your Content" featuring Jacob Shireman.
Are you a realtor looking to take your video content to the next level? Join us for an engaging live training session titled "Learn How to Use AI Video Tools to Elevate Your Content." In this session, we will delve into the cutting-edge world of artificial intelligence and how it can transform your real estate videos into captivating, professional-quality content.
The modern real estate industry heavily relies on video marketing to showcase properties, connect with clients, and engage potential buyers. However, the quality and impact of your videos are crucial in standing out in this competitive field. This training is your gateway to harnessing the power of AI to achieve just that.
During this session, we will explore a range of AI video tools and techniques that can significantly enhance your real estate video content. Here's a glimpse of what you can expect:
AI Video Personalization: Learn how AI can help you create personalized, client-centric video content that resonates with your target audience.
AI Video Editors: Discover how AI-powered video editors can eliminate common video mistakes such as poor eye contact and filler words, ensuring that your videos exude professionalism.
Green Screen Backgrounds: Explore how to use AI to effortlessly replace backgrounds, allowing you to shoot videos in any setting, creating a consistent, branded look.
Instant Captions: Make your real estate videos more accessible and engaging by adding automated, real-time captions, helping you reach a wider audience.
Jacob will guide you through these AI tools and provide practical tips and insights on their implementation in your real estate video production process. Whether you're a seasoned video creator or just starting your journey in video marketing, this training will equip you with the skills and knowledge you need to stay ahead in the real estate industry.
Register now. Seats are limited.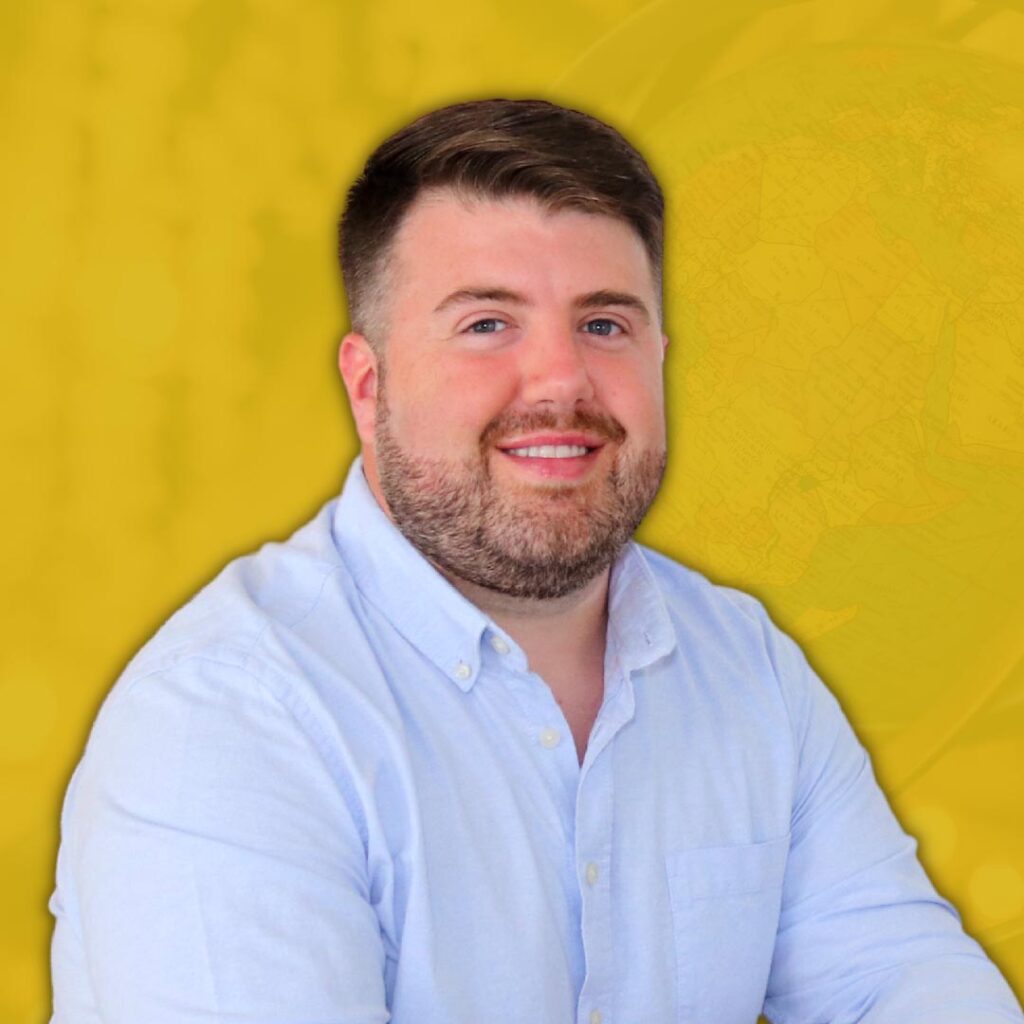 Jacob Shireman is an accomplished digital marketing expert with over 15 years of experience in the industry. He specializes in web design and SEO, utilizing his deep understanding of the latest trends and best practices to deliver exceptional results for clients. Bilingual in English and Spanish, Jacob is able to effectively communicate and connect with a diverse range of audiences.
As a Co-Founder of Karuvi and Miffed Media, Jacob has been instrumental in helping countless real estate agents increase their visibility, generate leads, and grow their businesses.